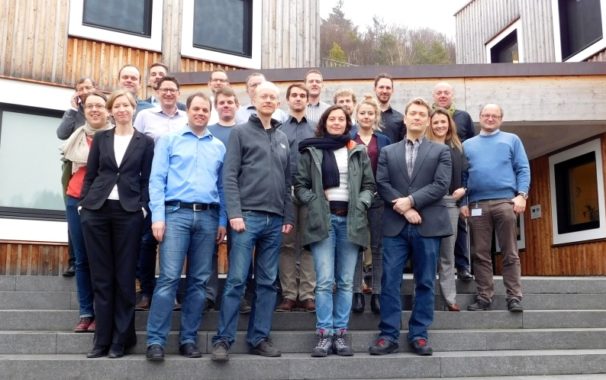 Partners from FAU warmly welcolmed ROMEO's workers in Waischenfeld (near Erlangen) to hold a rich 2 days progress meeting.
ROMEO's team gathered from Wednesday to Friday (7 to 9 March 2018) to present and discuss the work done in each workpackage. In the middle of Frankish Switzerland, Waischenfeld's research campus offered suitable working surroundings in which partners shared warming moments and fruitful debates.
On Thursday afternoon, parallel working group meetings enabled more in-depth discussions about the two respective democases (HydroFormylation and Water-Gas Shift Reactions) as well as dissemination activities. Reporters from each group summarized the results of discussions in plenary session. The Steering Committee closed the meeting, summing up the main points to keep in mind to go further within ROMEO. The next review meeting should take place in Brussels, at the beginning of the last quarter of 2018.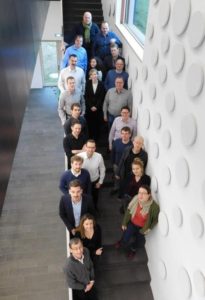 The coordination team highlighted the really good collaboration observed with intensive communication between partners. No doubt that it is one of ROMEO's strength, on wich the project can rely to reach its key scientific and technical objectives!