ROMEO's presentations
Short videos
---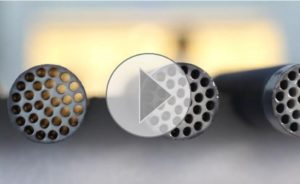 Have a look at this new video and learn about ROMEO's new reactor concept, which drastically reduce energy consumption! Help us to spread the news by watching and sharing it as widely as possible!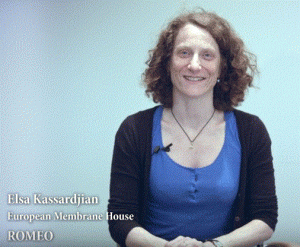 You can also find out more about ROMEO in this video shot by SPIRE in Brussels, March 2016.
ROMEO's brochure
---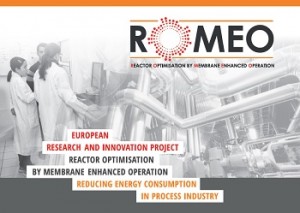 This brochure provides the basic information on the ROMEO project. To access the brochure, click here.
Participation in conferences & workshops
---
ROMEO's partners take part in various event, in the frame of which they present the project and its latest results. The main events in which ROMEO was presented are listed below.
Berzelius Prize 2016 Plenary, 17th Nordic Symposium on Catalysis, 14-16 June 2016, Lund, Sweden

26th EUCHEM Conference on Molten salts and Ionic Liquids, July 3-8, 2016, Vienna, Austria

Gordon Research Conference: Ionic Liquids for Future Technologies, August 14-19, 2016, Newry, ME, USA

5th International Symposium on Gasification and its Application, 30 November 2016, Busan, Korea

Third European Workshop on Membrane reactors: Membrane Reactors for Process Intensification, 9-10 March 2017, Italy