Latest News
13 Mar 2017

Successful workshop on Membrane ReactorsOn 9 and 10 March 2017, the Third European Workshop on Membrane Reactors took place in Italy. More than 85 people coming from all around Europe and from Russia, Philippines and Pakistan attended what proved to be a very productive and stimulating mee...
Welcome on ROMEO's website
You'll find on this website an overview of the aim of the project. You'll get to know who the project's partners are. And you'll learn all about the project's events.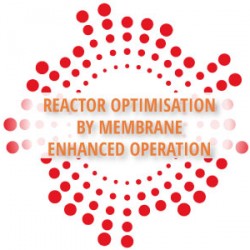 READ MORE
What do they say about ROMEO?