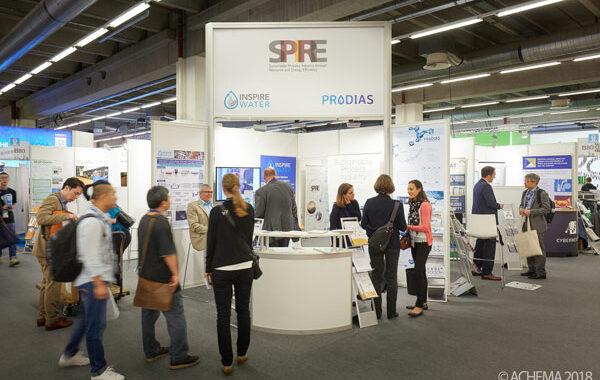 ROMEO's partners from EVONIK were pleased to welcome you @ACHEMA2018 in Frankfurt from June 11-15. A good occasion to share ROMEO's concept of optimized membrane reactors and discuss all the applications for industrial catalytic reactions!

At the most important trade show for the process industry, more than 3,700 exhibitors from 55 countries showcased the latest equipment and innovative processes for the chemical, pharma and food industry. A.SPIRE, the European Association which is committed to manage and implement the SPIRE Public-Private Partnership, invited SPIRE projects to share a booth and showcase their results in the exhibition hall dedicated to Research and Innovation.
ROMEO's participation & impacts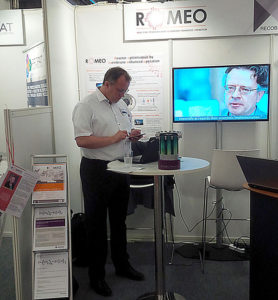 ROMEO answered positively to the SPIRE invitation. Partners from EVONIK held a booth and showcased a prototype of the optimized membrane reactor. It combines optimized membrane modules and the immobilization of homogeneous catalysts to carry out chemical synthesis & downstream processing in a single step. As illustrated in the picture opposite, a blue component could be separated by the membrane process leaving the yellow behind.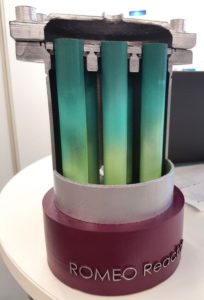 The event allowed to initiate first contacts with interested companies. We conviced them that ROMEO's reactors will improve selectivity and productivity of various industrial reactions, reducing energy consumption and related emissions!